1. A Panther tank in Debrecen.
2.
Hungarian soldiers ride a domestically made Turan tank.
3.
A Panther of the 23rd Panzer-Division in Tokaj.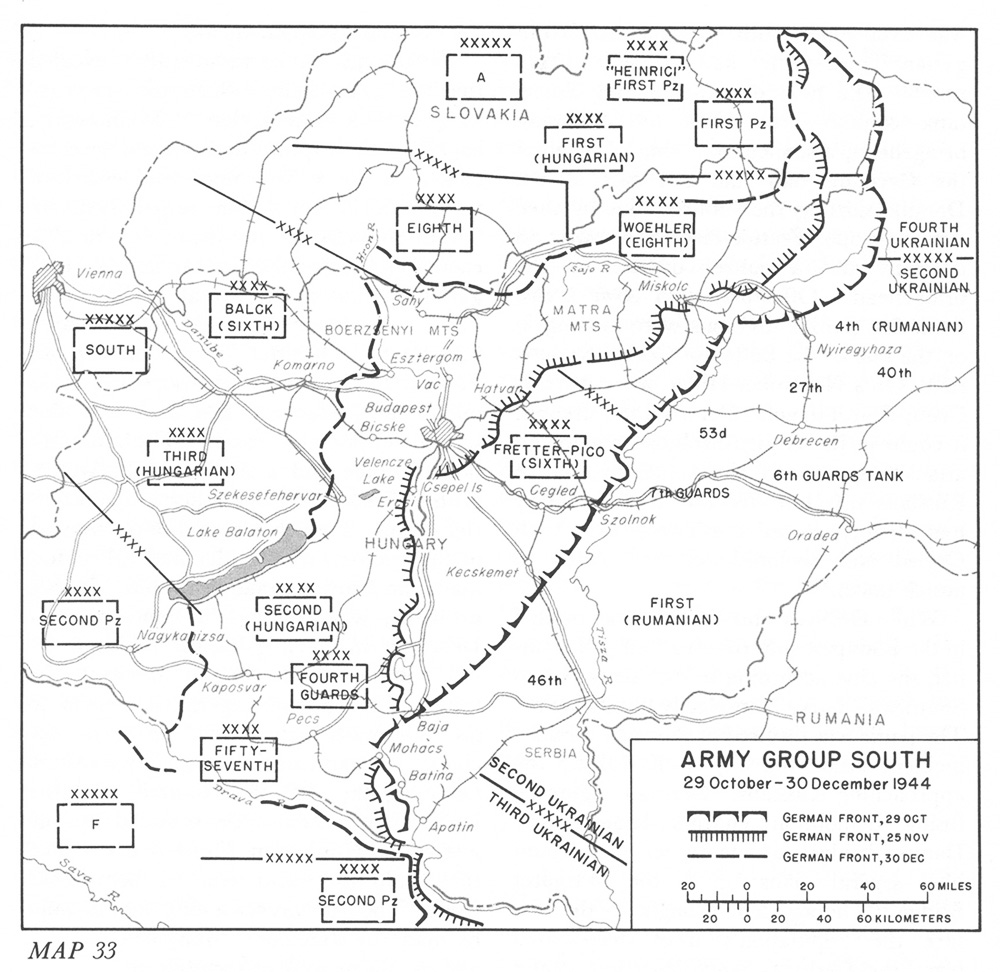 4.
On October 29, 1944 the front ran along the Tisza river.
In the following days the Red Army launched its offensive which led to the fall of Budapest.
5.
Offensive operations of the 2nd Ukrainian Front in Hungary.
6.
Modern day Tokaj – town center.
7.
The area north of Tokaj is well known for its wine production.
Photos attribution
1. Bundesarchiv, Bild 101I-244-2306-14/Bauer/CC-BY-SA, via Wikimedia Commons
2
.
Bundesarchiv, Bild 101I-244-2306-15/Bauer /CC-BY-SA, via Wikimedia Commons
3. Bundesarchiv, Bild 101I-244-2306-12/Bauer/CC-BY-SA, via Wikimedia Commons
4. CMH Pub 30-5
5. RostA, via Wikimedia Commons
6. Kressl, via Wikimedia Commons
7. Slavo O., via Wikimedia Commons