An ISU-122 enters the city of Łódź on January 18, 1945.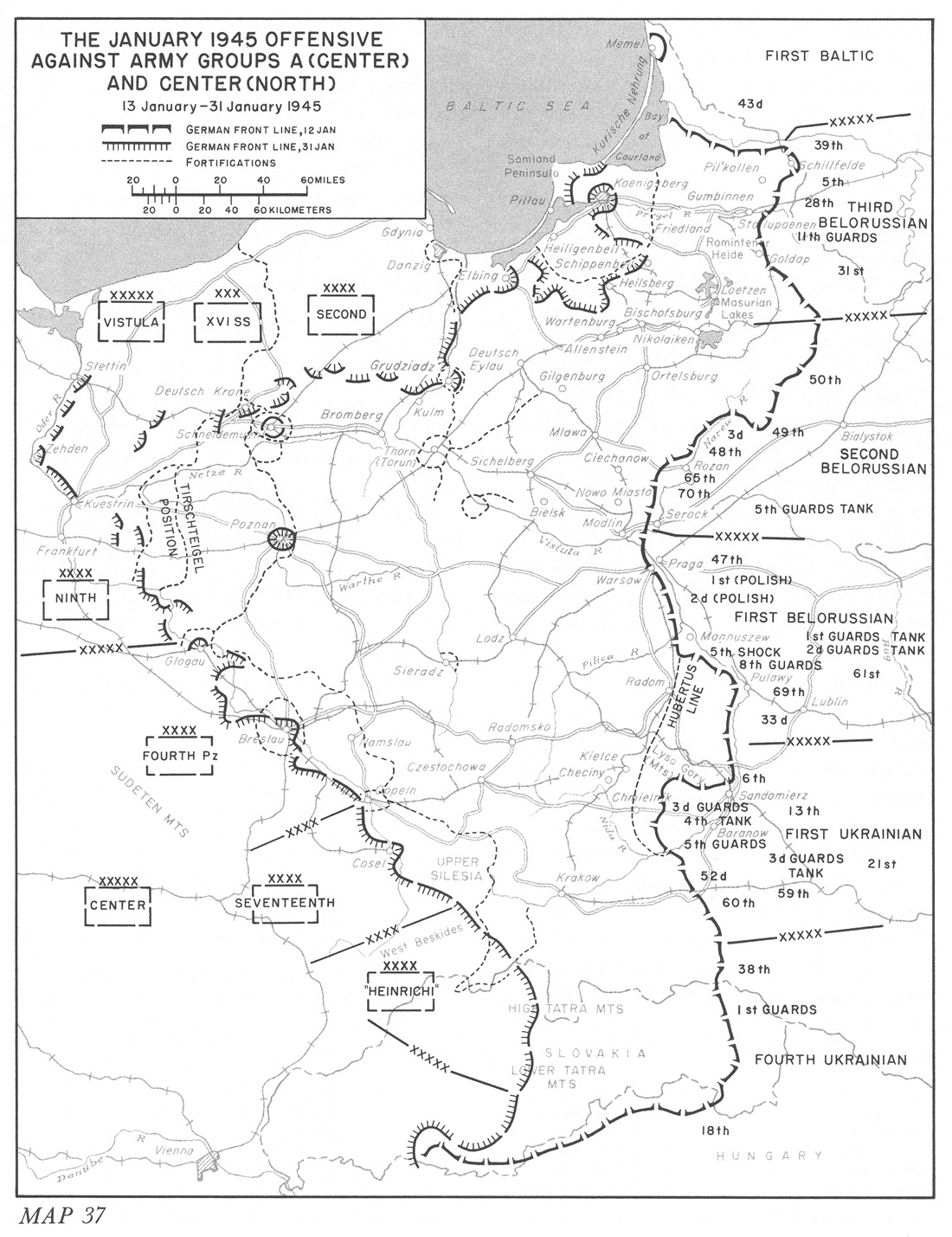 2.
In January 1945 the Red Army launched a massive offensive which pushed
the Germans from the Vistula to the Oder river. Łódź is southwest of Warsaw.
1.
Irpen at en.wikipedia, via Wikimedia Commons
2.
Ziemke, Earl F. Stalingrad to Berlin - The German Defeat in the East. 1968. Reprint. Washington, DC: Office of the Chief of Military History, U.S. Army, 2002.